Highlights & Happenings Newsletter – Summer 2022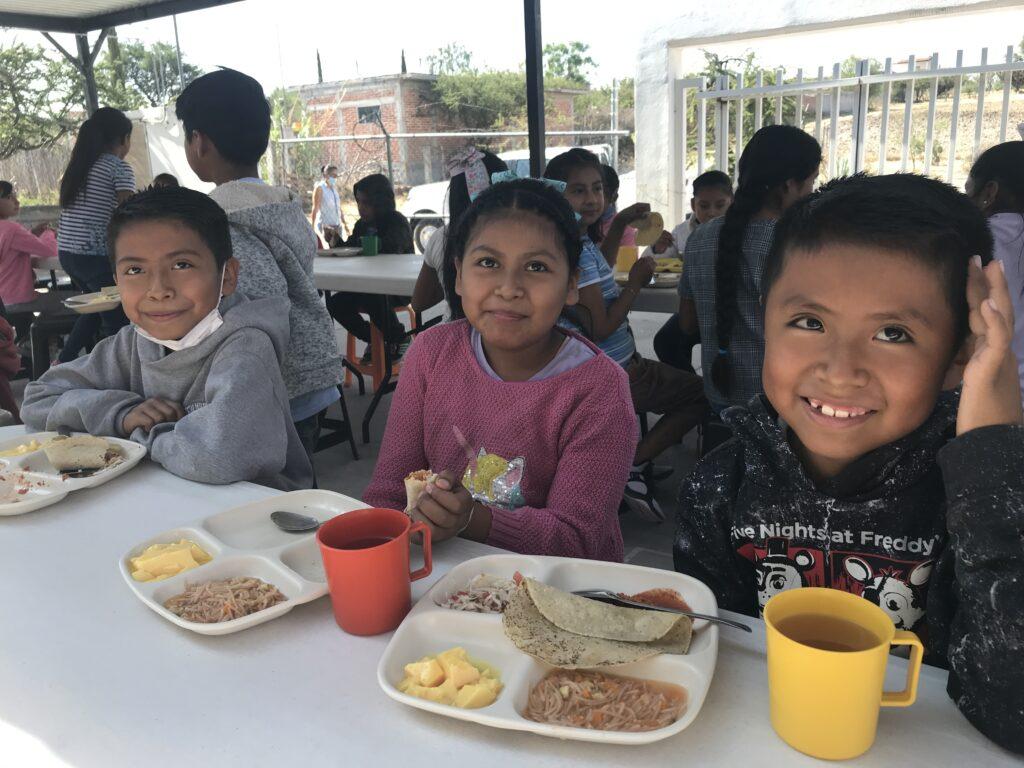 Welcome to our latest newsletter. We hope you enjoy catching up on news from Feed the Hungry San Miguel!
Link to each article below. To receive this and other timely news via email, subscribe.
In this issue:
This year, we are planning to open two new kitchens that will be the largest we have ever operated. We are expanding to provide food to communities so desperately poor that they don't have water, sewage, or even a school for their children. We are working at the family level to provide not only food but workshops on proper nutrition as well.
We are thrilled to report that at long last, 34 of our school kitchens have reopened, allowing us to resume our traditional school meals program, providing hot, nutritious meals to thousands of children in safe, clean kitchen and dining facilities.
The Extended Alimentation Program aims to eradicate malnutrition within entire families by providing bags of food to households that present extreme cases of impoverishment and poor health. This new program was launched earlier this year and has so far been implemented in four communities. Read more…
Clean Water: A Logical Expansion of the Mission
We are aware of the importance of not only food, but also of clean water and adequate hydration for basic health. Our goal is to supply safe, clean drinking water in communities where water quality poses a health risk due to the constant and excessive consumption of chemicals.
"Kitchen Angels" Jeffrey Schwartz and Joan Foster visit their sponsored school for the first time post-pandemic in the community of Salitrillo. 
Have Fun, Feel Good Volunteering
We are always looking for volunteers to pack food items and deliver them to the communities we serve. The packers have fun working together at the clean and safe Feed the Hungry Center, and the drivers see the other side of San Miguel de Allende as they adventure to areas of that are off the beaten path.
By supporting Feed the Hungry San Miguel, you are contributing health, hope, and opportunity to disadvantaged communities in the San Miguel de Allende municipality.