To achieve our goal of addressing community hunger beyond schools and early childhood, we explore how we can join efforts with other charitable programs in our community to leverage each other's resources, such as a synergistic relationship where we can combine another organization's kitchen and distribution network with Feed the Hungry's immense channels for acquiring nutritious food at low unit costs.
Thanks to the generosity of our donors, we are able to provide food for orphans, children with disabilities, and the elderly who are served by the following local urban charities:
Apoyo a los Sanmiguelenses Ancianos (A.L.M.A.) – nursing home
Centro Infantil de Los Angeles – daycare and preschool
Instituto de Rehabilitación Y Enseñanaza Especial (I.R.E.E.) – special needs school
Escuela de Educación Especial de San Miguel (E.E.E.S.M.A.) – school for the deaf
Centro Para Adolescentes de San Miguel de Allende (C.A.S.A)
Santuario Hogar Guadalupano Mexiquito – boys orphanage
Casa Hogar Santa Julia Don Bosco – girls orphanage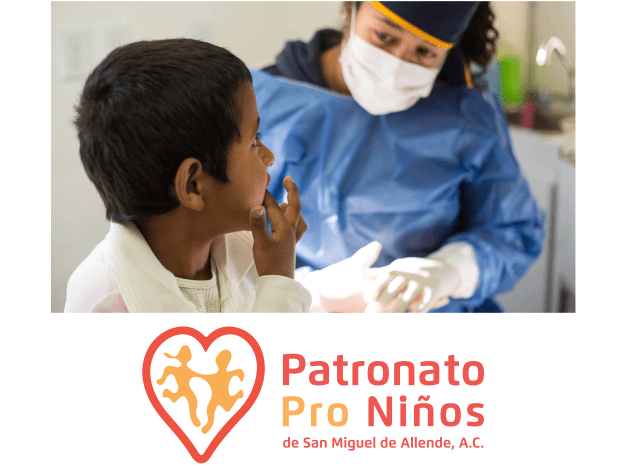 Through a cooperative program with local NGO Patronato Pro Niños, dental care and hygiene is provided exclusively to children by dental vans that visit the rural villages where Feed the Hungry San Miguel has school-kitchens. The vans are shared by Feed the Hungry and Patronato Pro Niños and are equipped as self-contained dental clinics.
ENGLISH CLASSES AND SCHOLARSHIPS
In the community of Los Ricos de Abajo, a corps of volunteer teachers from the USA and Canada, under the direction of a former Feed the Hungry San Miguel Trustee, conduct English classes for children and adults, have built a school library and a Learning Center with computers and internet, funded a dining hall at the school, and provide the children with scholarships and encourage continued education.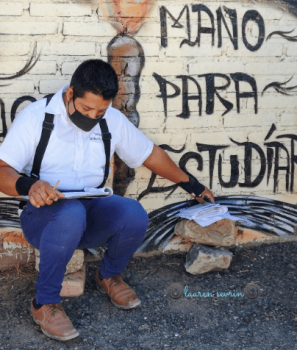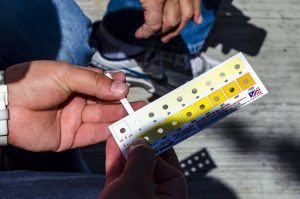 We are aware of the importance of not only food, but also of clean water and adequate hydration for health. We know that some communities have little to no water available locally, while others have water that is contaminated. For residents living at or below the poverty level, bottled water is simply unaffordable.
San Miguel de Allend's water source is subterranean aquifer made of volcanic rock. The water table continues to decline while concentrations of arsenic and fluoride continue to climb. Children are at greatest risk, as their growing bodies absorb these dangerous minerals at a much higher rate.
The lack of potable water in many of the communities where we operate school kitchens presents a challenge to our mission. Working with local NGO Caminos de Agua, water quality is monitored in all FTH school kitchens. We currently provide bottled water to the kitchens in the communities that have no other option, and also maintain the cisterns and filtration systems that have been installed in a few locations.