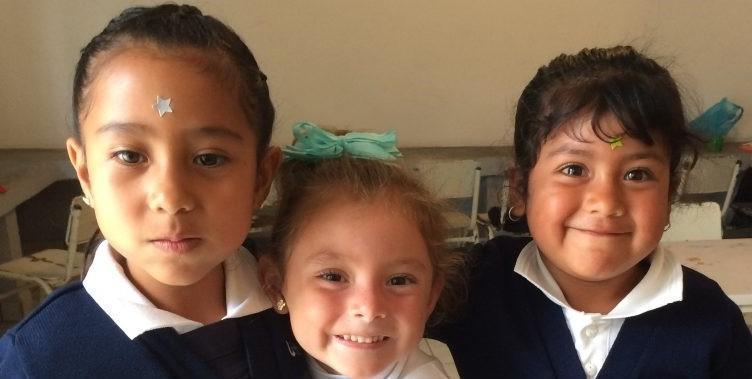 More than 95% of our operational funds come from charitable giving. Yet we are dedicated to sustaining and increasing our aid to the poorest of the poor in San Miguel de Allende, now and in the future.
By making a legacy gift through planned giving, you can make a lifelong impact on the lives of the neediest children of San Miguel, and support the work of Feed the Hungry San Miguel.
Making a beneficiary designation to Feed the Hungry San Miguel is a relatively quick and easy way to ensure the impoverished children in SMA will receive nutritious meals, and their families will receive nutritional training for years to come.
The benefits of planned giving include:
It's a simple and uncomplicated way to support Feed the Hungry San Miguel's hot meals programs
Income tax savings when retirement plan assets are used
Potential estate tax deduction
Flexibility – you can name Feed the Hungry as a beneficiary of all or a percentage of your accounts, and make changes at any time.
In just a few minutes, and without incurring attorney's fees, you can name Feed the Hungry San Miguel as a beneficiary of your:
Retirement account (IRA, 401(k) or other retirement plan) or your Required Minimum Distribution
Bank account
Investment account
Annuity
Life insurance policy
In the above cases, all you need to do is ask your retirement plan administrator or financial institution for a change of beneficiary form, and identify Feed the Hungry San Miguel as follows:
Feed the Hungry San Miguel, Inc.
220 N. Zapata Highway, Suite 11A
Laredo, TX 78043
Tax ID # 20-1193434
In addition, you may wish to consult with your attorney in order to explore:
A charitable annuity, where you can receive a fixed income for life, and designate Feed the Hungry as your beneficiary for the remainder
Designating Feed the Hungry as one of the beneficiaries in your will
Designating Feed the Hungry A.C. as one of the beneficiaries in a Mexican will 
A charitable remainder trust
For more information regarding these alternatives and beneficiary designations, please contact:
Steve Livingston, Trustee
Feed the Hungry San Miguel
US phone: 970-744-3498
Mexico phone: 415-152-0950
Thank you for considering these opportunities to leave a meaningful and lasting legacy!