We launch into this new year with high hopes, and we are excited to share what's in store for 2022.
Since March 2020, the Feed the Families program has distributed enough food to produce 14 million meals and benefited an estimated 20,000 people. This immense undertaking has helped desperate families avoid starvation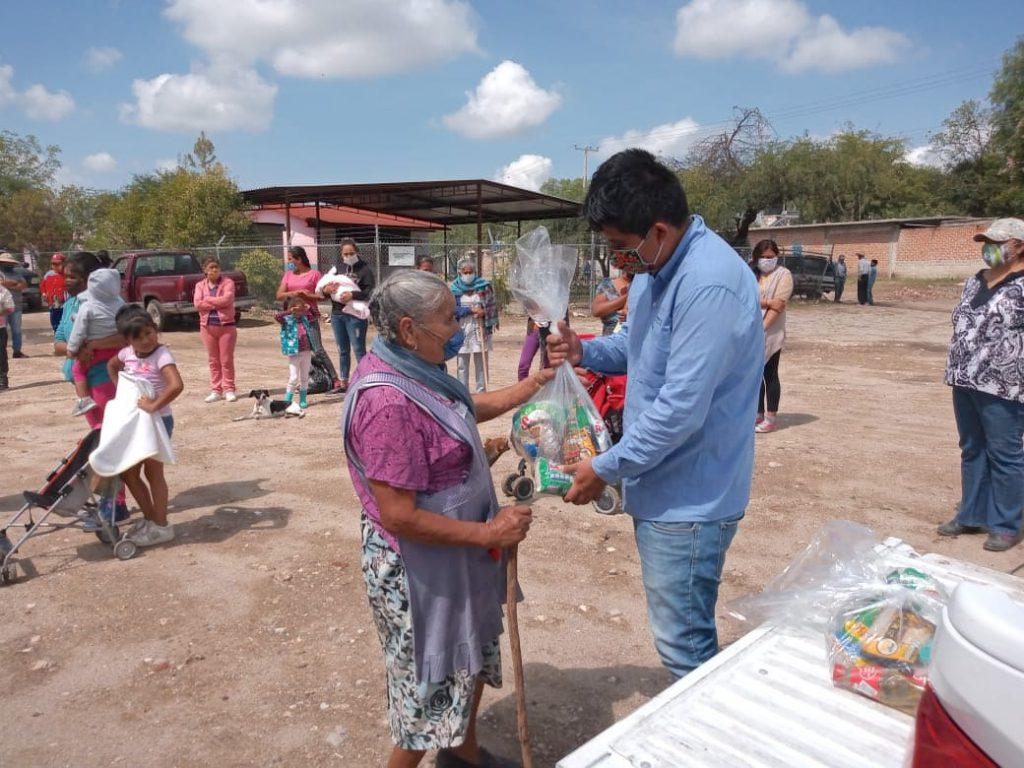 due to the financial turmoil and difficulties of the past two years. We thank all of our donors who dug extra deep to help make the program a success – and keep Feed the Hungry afloat.
Aiming for a Return to "Normalcy"
With the imminent return of all schools to in-person classes, our School Meals Program will be back in full swing. We are winding down the Feed the Families pandemic relief program, providing bags of food monthly and only in the communities where children are not yet in school fulltime. We are expanding our Early Childhood Nutrition Program and launching a new program to help specific residents who we identify as most in need: people who are at risk of starvation, yet who are unable to take advantage of other support programs or government aid, often because of lack of mobility. In addition, we will be implementing a new record management system for tracking health assessments of the beneficiaries that we serve.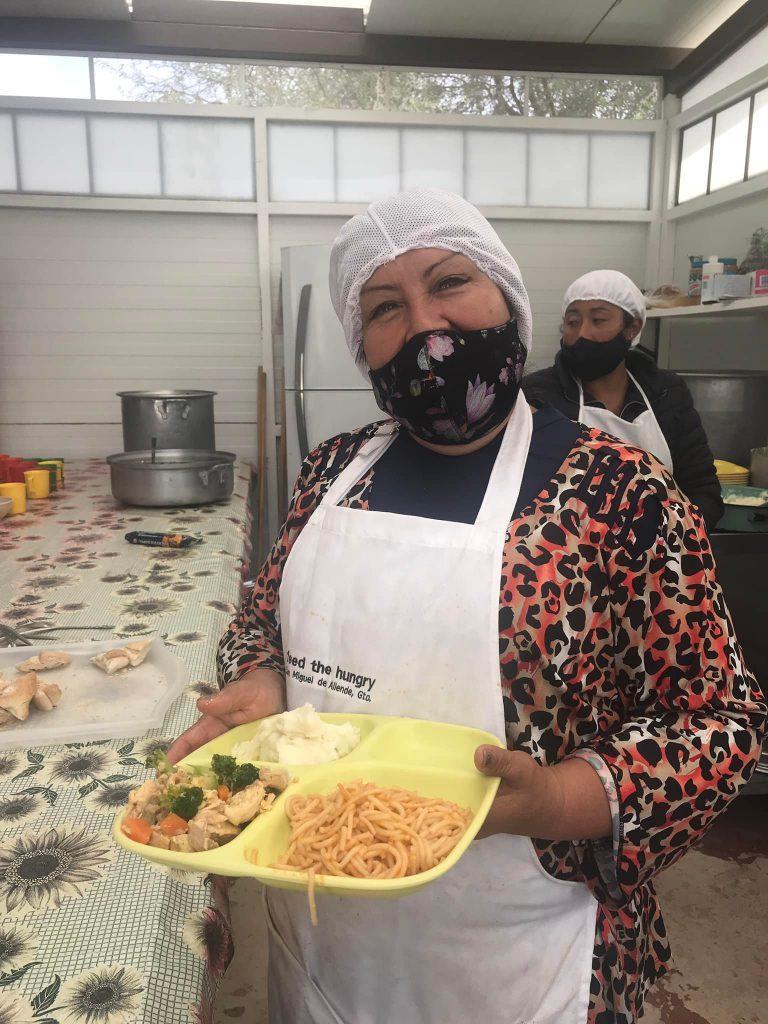 The Schools Meals Program Is Back!
Prior to the pandemic, our flagship School Meals Program was serving more than 4,000 hot, nutritious meals every school day in 36 communities. When all schools closed in 2020 due to the COVID-19 pandemic, we retooled our operations to feed entire families through our Feed the Families emergency response program. The School Meals Program is now back up and running in 25 communities. We are gearing up to return to full operation as we look forward to having all of our school kitchens back on line.
The School Meals Program is supported by volunteer moms in the communities. They take care of running the kitchens and cooking and serving the school meals, following the menus provided by our team of chefs and nutritionists. We have resumed cooking and hygiene classes for these important team members. Our Nutritionists plan to present 160 nutrition-related workshops for families this year.
Fortunately, many of our other dedicated volunteers have returned to fill critical positions as food packers and drivers. "We are very excited to see the reopening of this program across our network for 2022," said Olivia Muñiz, operations director.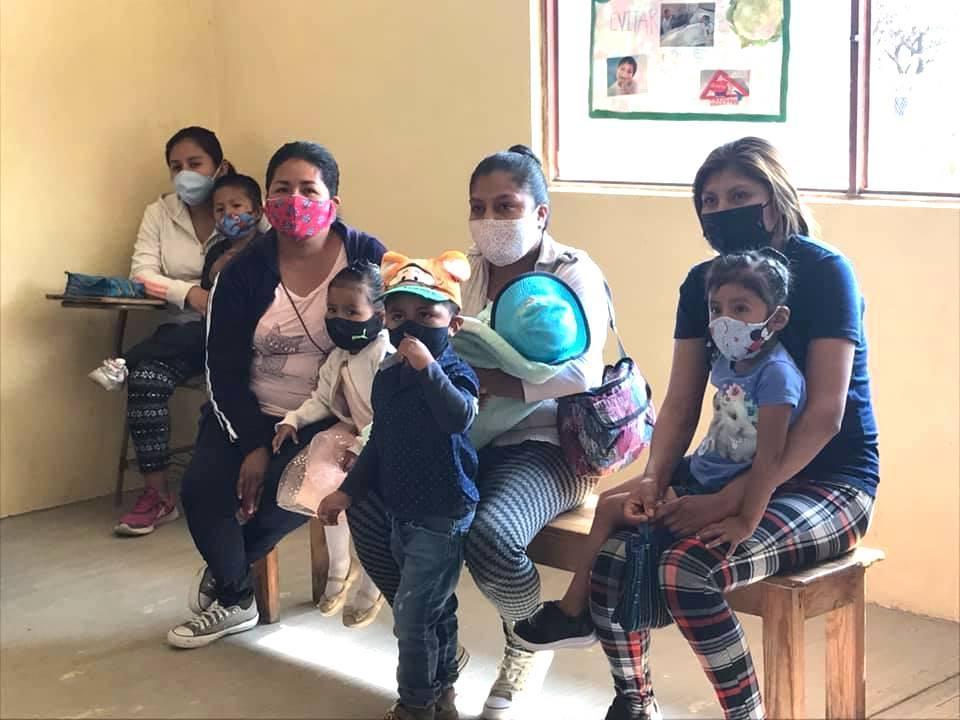 New Health Scoring System
While Feed the Hungry has always monitored the health of the children in the communities we serve, the collection and analysis of that information was a daunting task. Our nutritionists collect weight, height, and BMI (body mass) measurements of thousands of beneficiaries in dozens of
communities. They also conduct visual assessments of nails, hair, and skin health to flag signs of malnutrition. This year we will implement an improved system for collection and analysis of this information, so that we can better assess the impact of our programs and identify which communities may require additional attention. To achieve this goal, our nutrition team, along with Feed the Hungry Trustee Joan Nagelkirk, designed a new Health Scoring system that allows us to aggregate and interpret this information in a quantifiable way and make operational adjustments accordingly.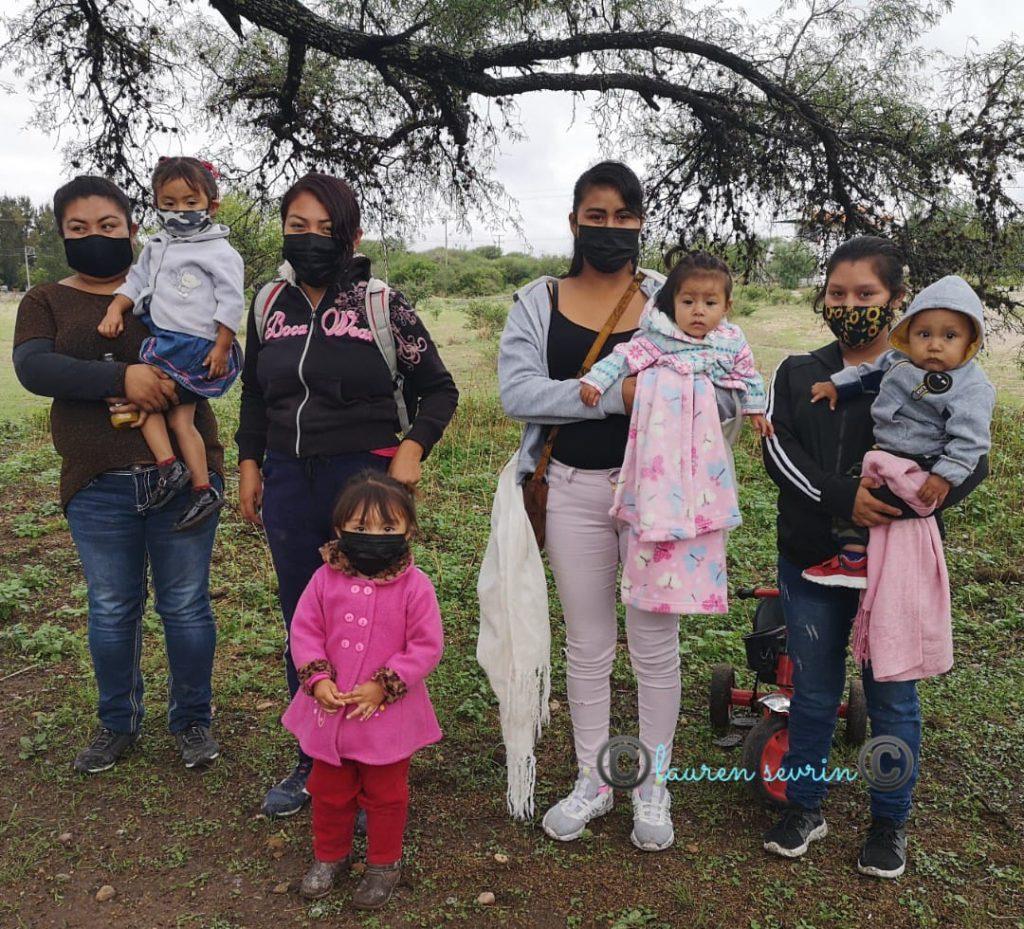 Early Childhood Nutrition Program Expansion
The Early Childhood Nutrition program was launched prior to the pandemic to combat malnutrition in children four years old and younger, and presently operates in ten communities. While the growth of this program was put on hold while we focused on the emergency relief effort, we are poised to expand to six more communities by the end of 2022.
This is an essential program aimed to avoid the irreversible lifetime consequences that early childhood malnutrition can have on development. Moms and soon-to-be moms in communities where we operate school kitchens enroll in the program to receive food and attend informational workshops on nutrition and food safety practices. In 2021, the program benefited 142 mothers and 159 infants.
Extending Our Reach Even Further
While the widespread pandemic relief program will be phased out, we are launching a new Extended Alimentation program, a more targeted and smaller scale program to extend food and nutrition support for entire families who present cases of severe malnutrition. "With the financial support of a donor who is willing to underwrite the first phase of this endeavor, the new program will be up and running before the end of the first quarter of 2022," said Michael Gerber, Feed the Hungry Trustee.
To achieve our goal of addressing community hunger beyond schools and early childhood, we are also currently investigating how we might join efforts with some other existing charitable programs in our community to leverage each other's resources, such as a synergistic relationship where we can combine another organization's kitchen and distribution network with Feed the Hungry's immense channels for acquiring nutritious food at low unit costs.
Financial Planning
The 2022 budget for the operating expenses of all Feed the Hungry's programs is estimated to be US$810,000. This amount is 25% less than the funds spent in 2021; the difference is largely due to the expected phasing out of the massive Feed the Families emergency relief program. As has always been the case, we endeavor to keep our administrative costs at or below 10%, so our donors can feel confident that nearly all of their contributions are going directly to those they seek to help. Our board of trustees and our advisory board are all volunteers; none of them are compensated.
Our target for 2022 is to raise US$717,000, most of it through donations from individuals and private foundations. Our operational efficiencies enable us to make the most of every dollar and peso donated and maximize the impact of your generosity. We enjoy a 100 out of 100 rating on Charity Navigator and embrace the values of accountability and transparency as a matter of ethical leadership.