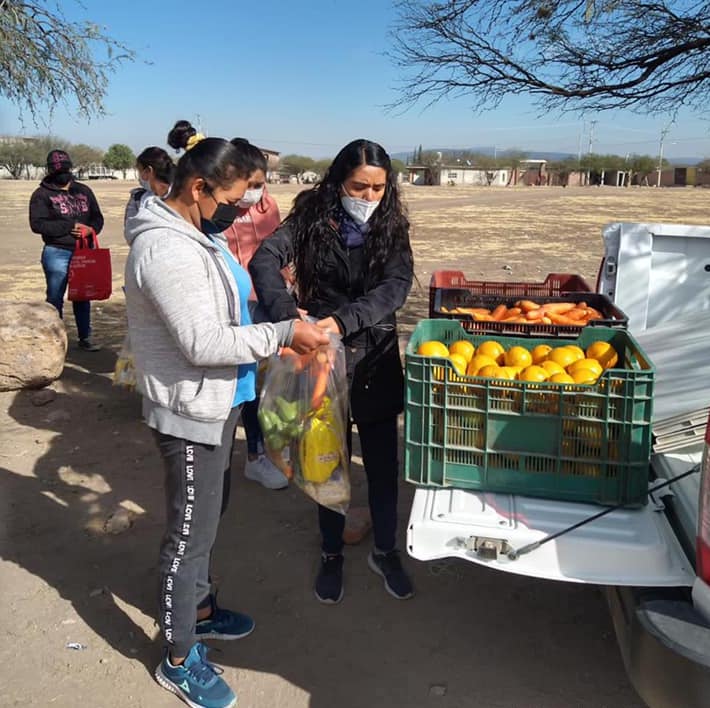 Clavellinas, also known as Coyotes Clavellinas, is the most populated community within the San Miguel de Allende municipality, with 1,425 inhabitants in 296 families.
Life is improving in Clavellinas. In a meeting with the municipal delegate, Consuelo Perez Lopez, we learned that her community is the last one off the main road some 22 km southeast of the San Miguel de Allende city center.
Her community has experienced a transformation and economic shift over the past 10 years. In 2010, only 59% of the homes had electricity, piped water, and drainage. Now, 96% of the homes have piped potable water, 98% have electricity, and 87% have indoor bathrooms. (Statistics provided by INEGI census.)
The working population has gone from being primarily masons and "albañiles" (construction workers), to manual production operators at the only industrial park in the region. She also noted that women in her community now make up 30% of the workforce.
Feed the Hungry's Long Relationship with the Community
Our school kitchen, opened in 2007, served more than 500 meals every school day to preschool and elementary school students before the COVID-19 pandemic suspended our meals program. We couldn't just let the children go hungry, so since March 2020 we have made regular deliveries of food to 170 families in Clavellinas.
Our most recent health assessment of the students revealed that only 48% of the children were at a normal weight for their age. Fortunately, our kitchen in Clavellinas has recently reopened and we have resumed providing a hot, nutritious meal to these students every school day.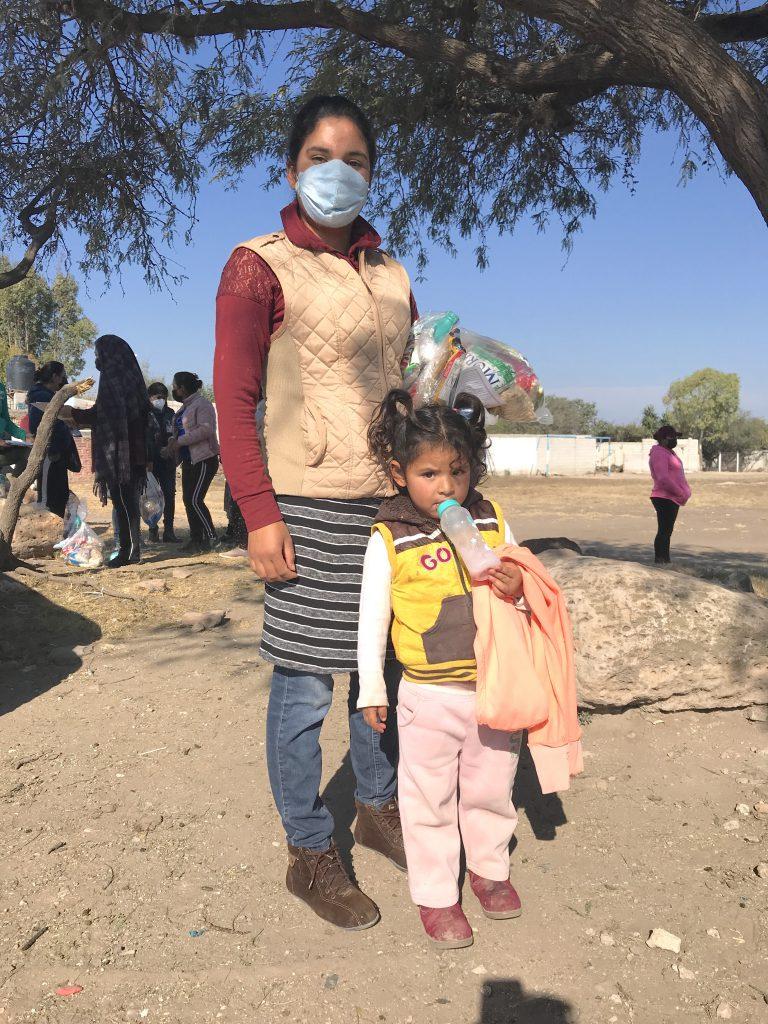 We have also been able to expand our Early Childhood Nutrition program to include 30 families in Clavellinas, providing nutrition for children not yet of school age.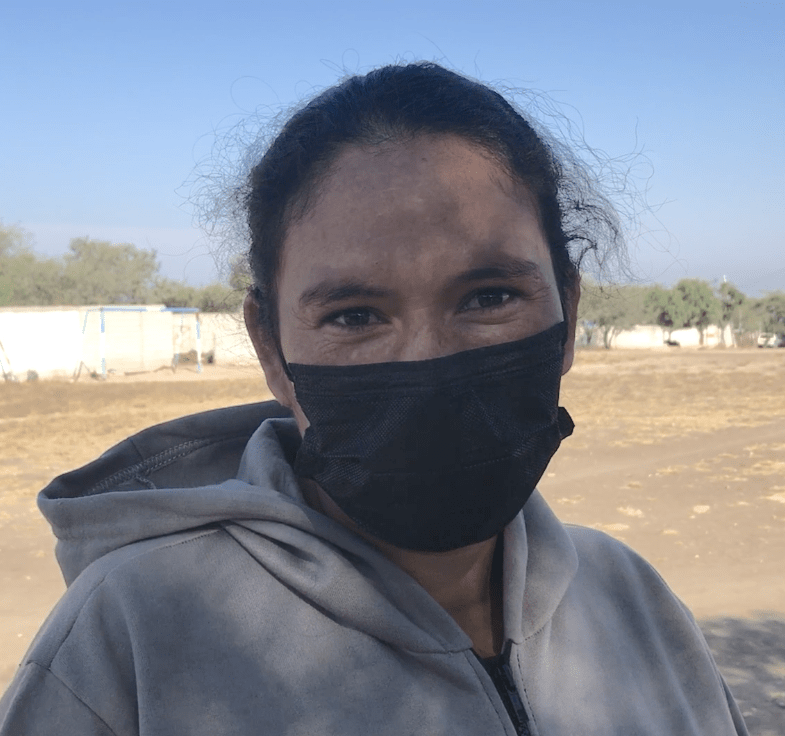 Help for a Family Affected by COVID-19
We recently interviewed local resident Ruth, who is one of the beneficiaries of our Feed the Families emergency response program. Ruth has 3 children: 12-year-old Tania, 9-year-old Hector Jr., and 5-year-old Romina. At the time of the interview, Ruth was expecting a baby as well. Ruth and her husband, Hector Sr., also take care of her mother, who is disabled and suffers from a degenerative illness.
The entire family contracted COVID-19 in March 2021, and the $1,350 pesos (US$67) weekly pay from Hector's work at the chicken factory was not enough to pay for the added medical expenses. A large portion of Hector's earnings is spent on medical treatment for their daughter Tania, who suffers from hydronephrosis of her left kidney, and his pay was reduced by 50% for three months. The family was forced to sell their sheep and other livestock to survive. With no money and little work, finding a source of food was worrisome.
Since the start of the pandemic, Ruth and her family have been receiving a food bag from Feed the Hungry every two weeks. With the contents of the food bag, Ruth's family has received sustenance and avoided hunger for the past two years.
"What this organization has done for me and many of the families in Clavellinas is beyond words. We are grateful for the food and also for the continuous education provided by the organization's chefs and nutritionists through the workshops on nutrition, how to properly handle food, how to wash our hands, and how to live a better quality of life and how to avoid sickness by eating healthy," said Ruth.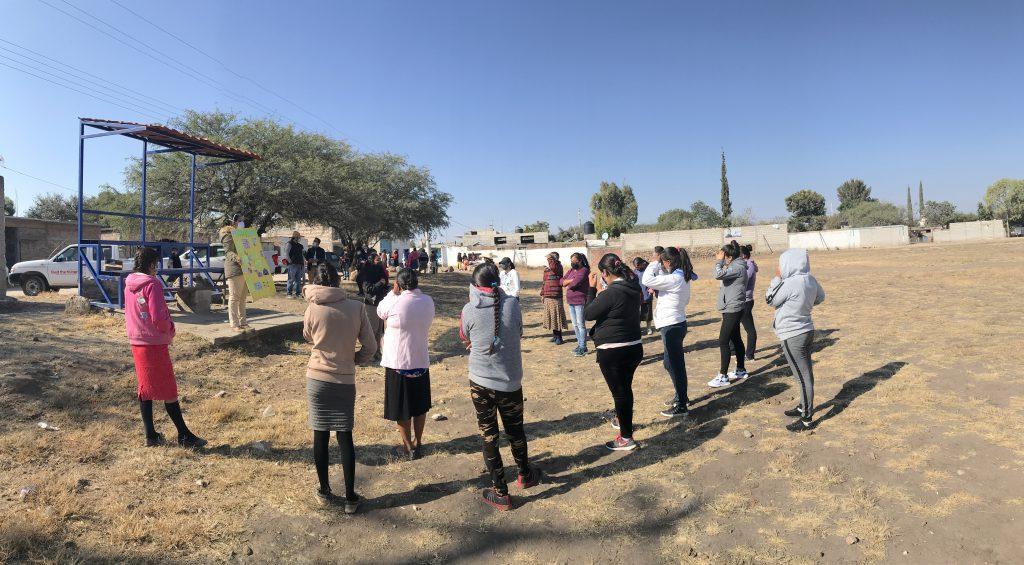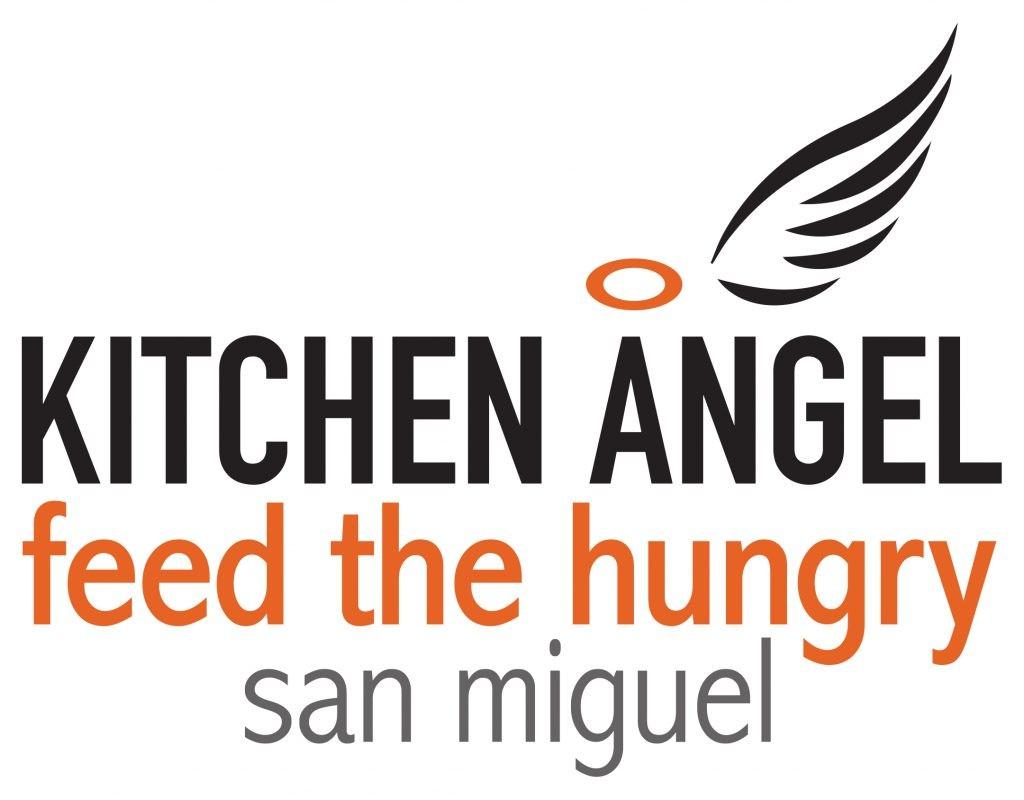 Are You This Community's "Kitchen Angel"?
Our school kitchen in Clavellinas is in need of a Kitchen Angel to help support the school meals program. If you, or a group of friends, would like to consider sponsoring the kitchen, please visit https://feedthehungrysma.org/cooperative-programs/ to learn more. Or contact Chris Peeters at +52 415 152 2402 or email cpeeters@feedthehungrysma.org. Kitchen Angels receive regular reports on "their" school, are honored with a commemorative plaque during a visit to the school, and can enjoy a closer bond to the beneficiaries of their generosity.