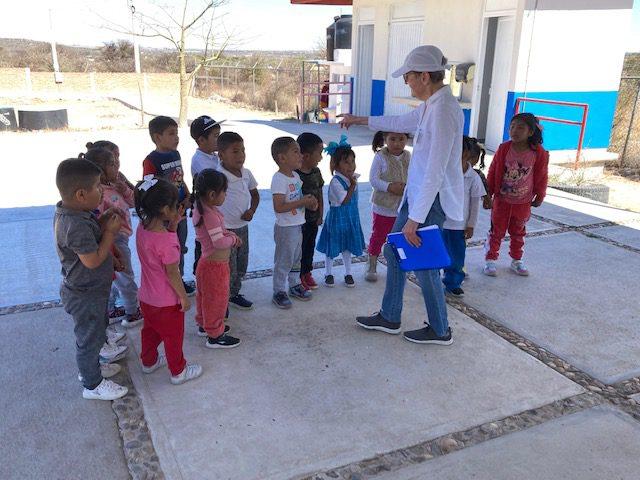 In the community of Los Ricos de Abajo, a corps of volunteer teachers from the USA and Canada, under the direction of experienced volunteers and a former Feed the Hungry San Miguel Trustee, conduct English classes for children and adults, have built a school library and a Learning Center with computers and internet, funded a dining hall at the school, and provide the children with scholarships and encourage continued education.
The program abruptly stopped in March 2020 as the pandemic marched across the continents. The following year, the Los Ricos faculty taught the students by going from house to house. The next year, the schools warily opened, and the entirely new staff kept everyone at arm's distance, and a small crew of hardy volunteers showed up both years to bring gifts. Now they are almost back to where they were before the program's disruption in 2020. This team of veteran volunteers, plus new teachers and new driving recruits, is functioning like a well-oiled machine. This month marks the 18th year of the teaching program at Los Ricos de Abajo. On the first day of teaching English classes this year, the children were excited about the library; for most of them it was a totally new experience.
After students graduate from the 6th grade at Naciones Unidas in Los Ricos de Abajo, the program awards them scholarships so that they can continue their education from the 7th grade through post-high school. There are 12 students currently in university, and five who have already graduated. When the program started, no one went to college, and no boy had graduated from high school.
Fundraising is necessary to keep everything going. Donations are tax deductible. To donate to the Los Ricos Fund, please write a check to Feed the Hungry San Miguel with Los Ricos in the memo line. Click here to learn where send a check or how to donate online.