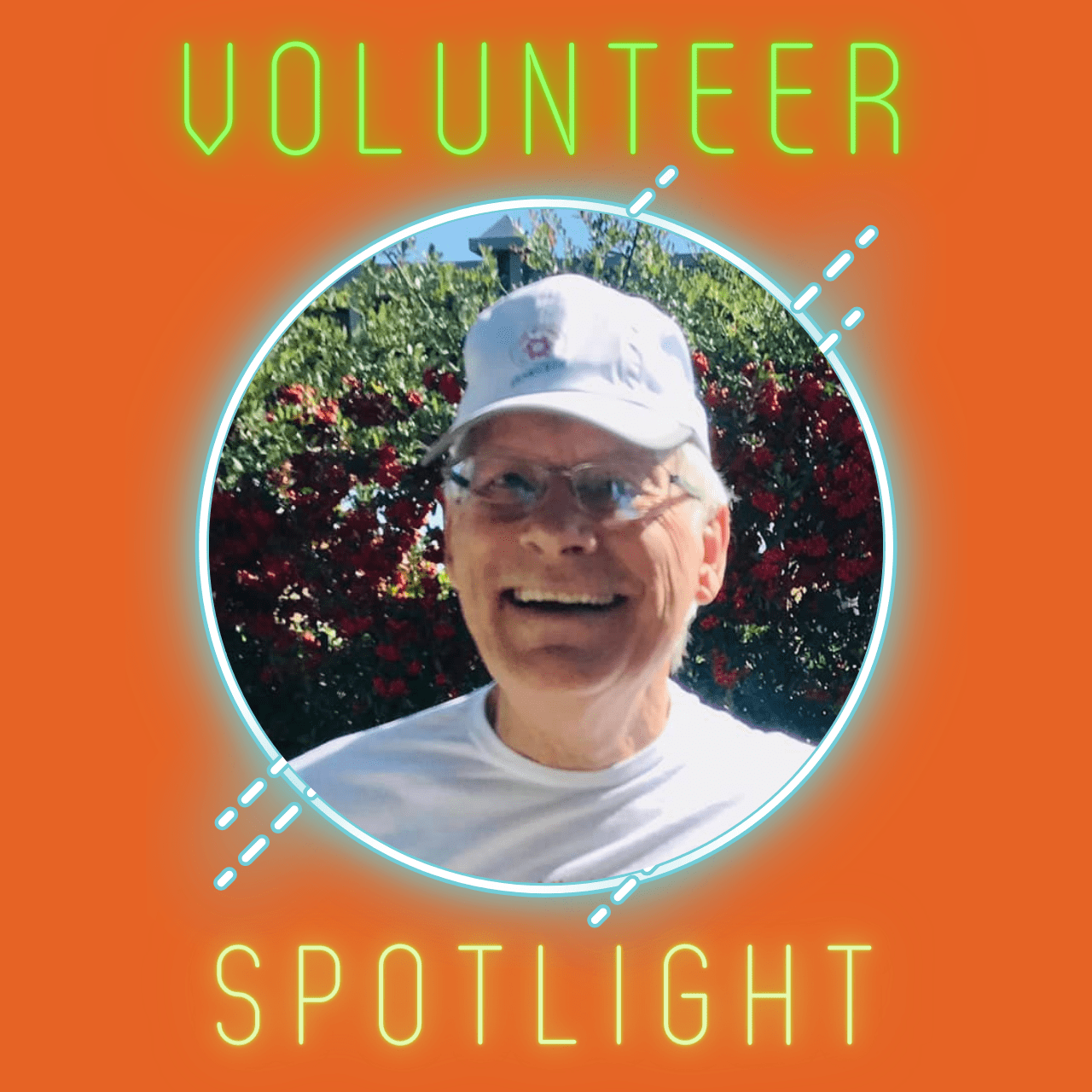 Every quarter, our volunteer coordinators decide on volunteers to spotlight.  For our first newsletter edition of 2023, we are excited to feature David Bryant. David joined us more than nine years ago, and is now a familiar face, as he is a regular at our distribution center, packing food every week, as well as stuffing envelopes for mailing campaigns and assisting at our Walk-Run-Bike for Food annual fundraiser. Let's get to know David even better …
What is your name? 
David Bryant
Where did you live prior to arriving to San Miguel?
Ajijic, Jalisco
Describe yourself using 3 words:
Enjoying my experiences
How did you first learn about Feed the Hungry San Miguel?
From Jayne Clark.
Tell us a little bit about yourself.
I grew up in Texas. Started a floor-covering business after graduating from Texas A&I University. After selling my business, I became a sales manager and manufacturer representative. I started moving to Mexico 30 years ago. I would live and work in Mexico for a few years and then go back and forth from Mexico to Texas to Bend, Oregon. When I retired 11 years ago, I made San Miguel my home.
I am divorced and have one daughter, a son-in-law, two granddaughters, and a sister. My oldest granddaughter is a freshman in college. They all reside in Texas.
I love traveling throughout Mexico. It is such a vast and interesting country with a beautiful history and culture. My dream vacation is to explore more of South America.  I have climbed Machu Picchu and explored some of the Peruvian Amazon, along with Bolivia. There is so much more I want to discover in Argentina and Brazil.
I'm a die-hard Dallas Cowboys fan from day one, through thick and thin. Here we come, playoffs! I enjoy a friendly poker game with friends sharing beer, tequila, and cigars. I love a good comedy, so The Birdcage would be my favorite movie.
What do you do as a volunteer with Feed the Hungry?
I started out as a volunteer over nine years ago as a driver, with Jayne Clark. I was Saturday food packer for a while, and for the past several years I have been a Monday food packer. I also volunteer for as many special events and fundraisers as I can.

Why is it important to you to volunteer for Feed the Hungry?
It's important for me to volunteer because it gives me a sense of accomplishment and of giving back to this wonderful community. And knowing I'm helping children in need.
Tell us about a time that was especially meaningful for you as a volunteer with Feed the Hungry.
It is so rewarding to see the smiles on the children's faces when we deliver food to the schools. The biggest thrill is when we deliver on Three Kings Day, bringing gifts of school supplies. They come up to you and hug you. You can see how happy and grateful they are.
How do you like working with the other volunteers?
We have a great team that turns out for all of the causes and needs of the organization. We just worked on a mailing campaign where we got together to stuff thousands of envelopes to mail out in order to raise funds from supporters all over Canada, the U.S., and Mexico. And we have great turnouts at events to raise money for the kids' school meals.
What have you learned about yourself and others through volunteering with us?
We have a good time together. We learn a lot about each other and become friends. We all leave feeling we have accomplished something good.
What has been the biggest surprise about volunteering?
The friends that I have made. We have our "pod", and after Monday packing David, Denise, Trudi, and I go to different places for lunch and a well-deserved beer. We have added even more friends lately.
If you wanted to encourage someone else to volunteer with Feed the Hungry, what would you say?
Most of us living here are retired with plenty of time on our hands, so I would encourage anyone to come and join us, check it out. You will receive more than you give. You will feel a sense of accomplishment and giving of yourself by helping these children.
We invite you to experience the joy of volunteering for Feed the Hungry! Learn more.
View scenes from our annual Volunteer Appreciation Luncheon.