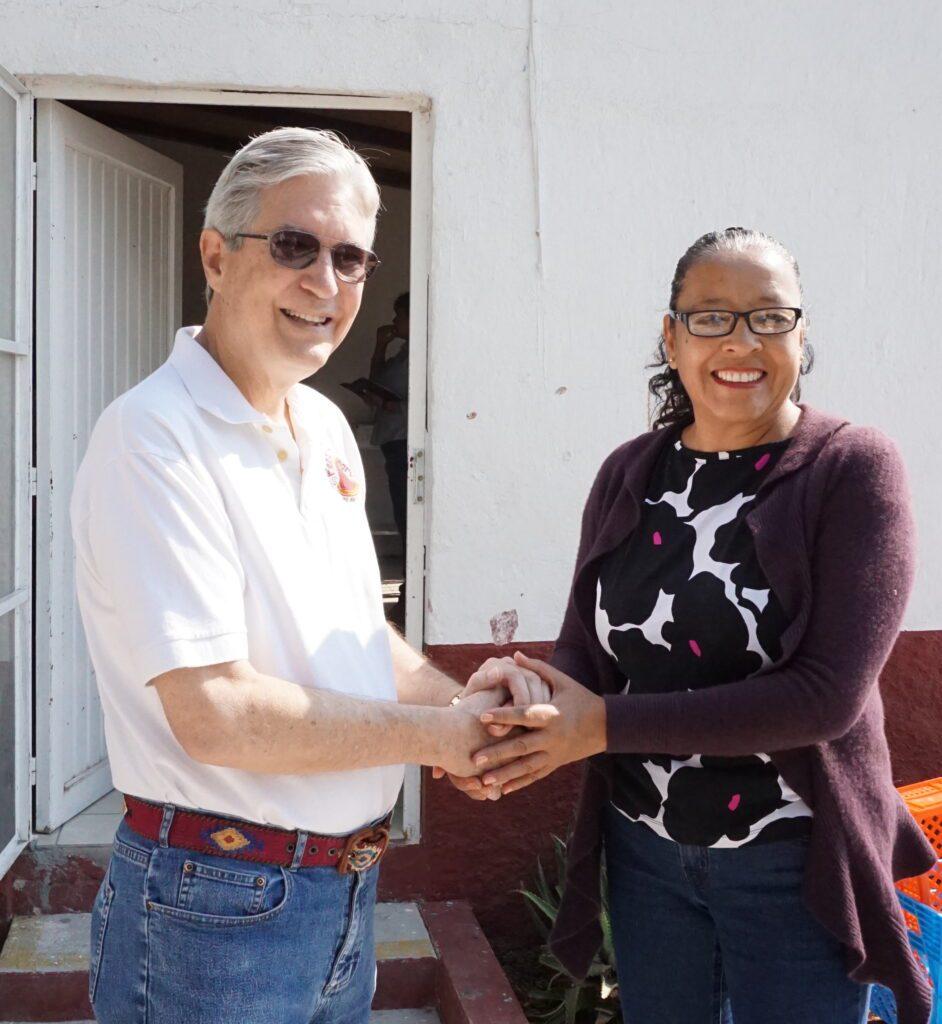 Al Kocourek, outgoing president of Feed the Hungry San Miguel, Inc., started with Feed the Hungry as a volunteer food delivery driver 17 years ago. The organization has grown on a massive scale under Al's six years of leadership. His many contributions include transforming financial operations, resulting in the organization becoming debt-free. He nurtured relationships with donors, beneficiaries, school principals, and community and municipal leaders, expanding our reach and raising our profile.
Al has been the ultimate "rainmaker." Through his extraordinary networks, both in San Miguel and in the U.S., he cultivated numerous donors over the years, resulting in several million dollars in funding for our mission. The results of his endeavor have allowed us to add school kitchens in impoverished communities to feed thousands more children, and given us the ability to create new nutrition programs for infants and young mothers, as well as being able to focus on at-risk communities suffering from both malnutrition and contaminated water.
His contribution of garnering significant funds also enabled us to invest in the communities we serve with several tons of food for more than two years during the COVID-19 pandemic. When the pandemic closed our school kitchens, Al said, "We can't just close up shop – these people need our help." He worked tirelessly with the operations team and board members to immediately launch the biggest food relief effort ever conducted in the region. The Feed the Families program provided 1,200 metric tons of food to 20,000 people in the municipality of all ages, including beneficiaries of 25 local charitable organizations.
As the immediate past president, Al will always be honored as the leader who moved the organization to role model status for all charities in San Miguel de Allende – perhaps for all charities in Mexico.
View Al's video message about his experiences and why he believes we are not only helping children, but also a society, forming the basis of a better Mexico.