The story of Feed the Hungry and what we do is best told through the images of the young, the old, the families, and the communities that we help.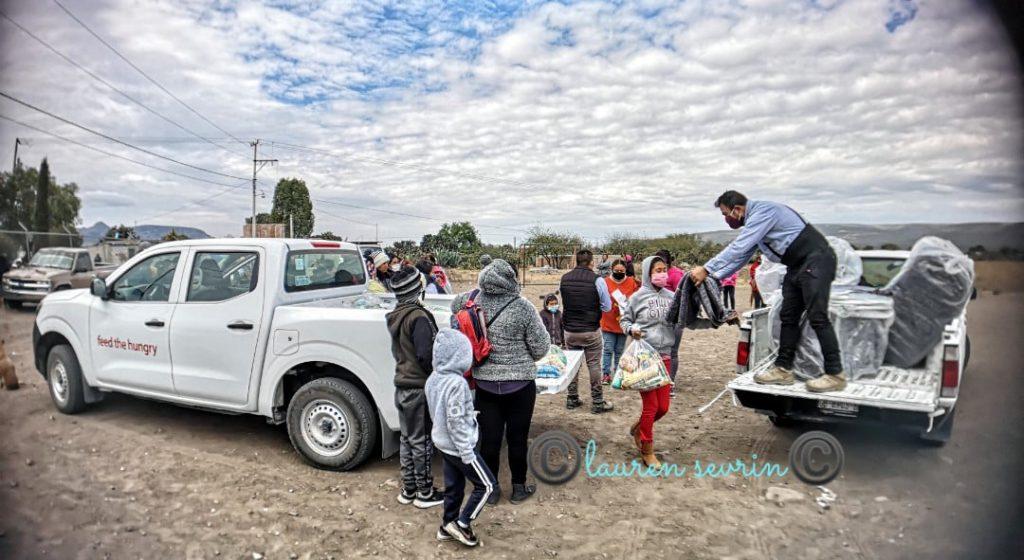 Lauren Sevrin has been volunteering for Feed the Hungry as a photographer since April 2020. We had just started responding to the Covid-19 crisis by providing food bags to entire families, and Lauren jumped right in to bear witness through her photographs.
She goes where we go, no matter how difficult it is to get there—in all kinds of weather, and on all kinds of occasions. To date she has accompanied us to more than 20 communities and charities where we distribute food, do health assessments, operate school kitchens, run nutrition workshops, and host fundraising events.
Her photos document, uplift, and inspire. They show our supporters the impact that they are having on so many people in need. And they reveal some of what goes on behind the scenes: the intrepid drivers, packers, warehouse workers, volunteers, and staff that are dedicated to helping thousands of hungry San Miguelenses.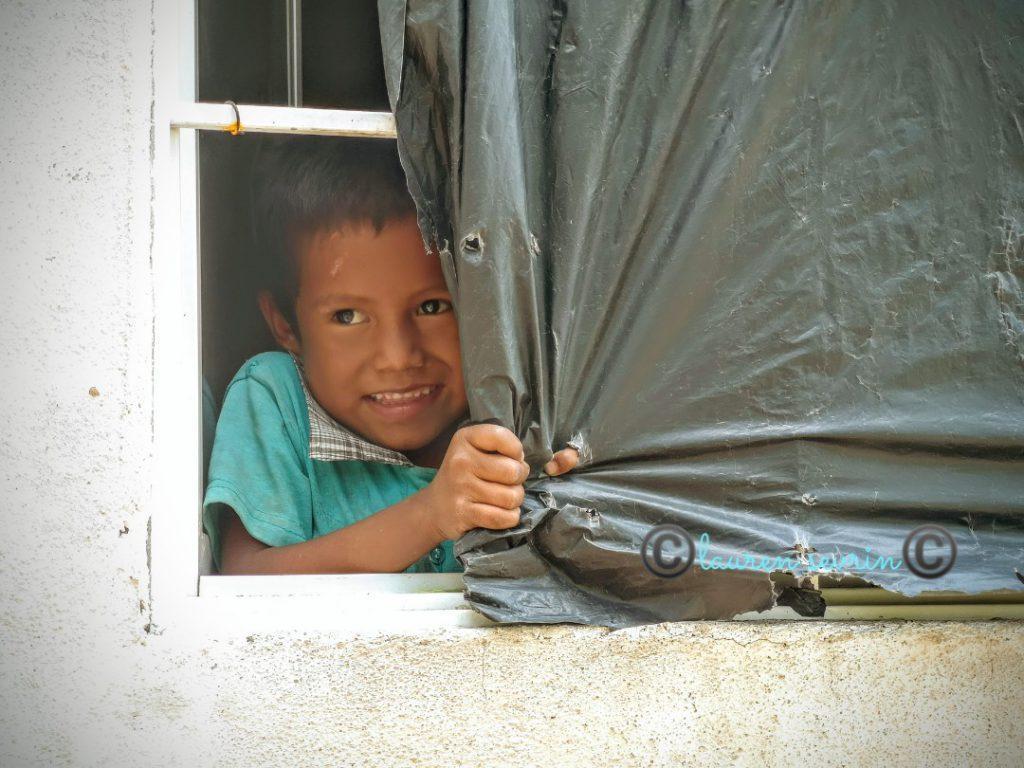 Lauren captures the depth of meaning of simple everyday acts, such as handing a bag of food to a mother struggling to feed her family. As well as the joy of the big moments, like when we celebrate opening a new school kitchen.
These images show how far we've come, and how far there is still to go. She skillfully portrays our impact better than we can say in words. Those images keep us going, especially when can't all get out in the field to see firsthand the smiles that make all the hard work worthwhile.
We are grateful to Lauren for her dedication to our mission, and for bringing our stories to life through her artistry.