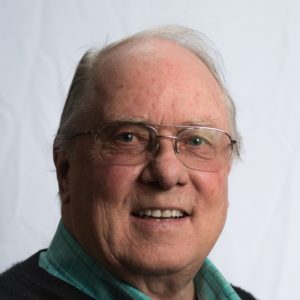 When Tony and Shirley Adlerbert moved to San Miguel from Vermont more than 30 years ago, they quickly became aware of the need for nutritious hot meals for the many disadvantaged residents. They helped reorganize and expand a struggling church outreach program, which soon after became Feed the Hungry San Miguel. Although the Adlerberts eventually turned over their responsibilities to a new board of trustees, their support of the mission never waned.
Until nine years ago, Feed the Hungry was operating out of two houses, one of which was donated by Tony, on the corner of Cinco de Mayo and Calle Moras. The organization now operates out of a large warehouse. In recognition of their leadership and dedication to the wellbeing of the children of San Miguel, Feed the Hungry dedicated its headquarters to the Adlerberts in 2021.
Tony and Shirley's legacy is evidenced by the growth of Feed the Hungry's operations, which include kitchens in 36 schools and other poverty alleviation and educational programs in communities throughout the municipality.
For decades, the Adlerberts contributed their time and their energy to ensure the continued success of the program. Tony served as president and executive director from 1994 to 2000 and then as a member of the advisory board.
"Tony's magnetic personality and passion for the mission inspired me to become a volunteer food delivery driver 17 years ago. His influence continues to motivate me during my tenure with the organization, including 9 years as president of Feed the Hungry San Miguel. He will be greatly missed," said Al Kocourek.
All of us at Feed the Hungry, as well as the thousands of San Miguel de Allende residents helped by their vision and generosity, mourn Tony's passing and send our condolences to Shirley and family. A memorial service will be held on October 15 at St. Paul's Church in San Miguel. To make a donation in Tony's honor, please click here: