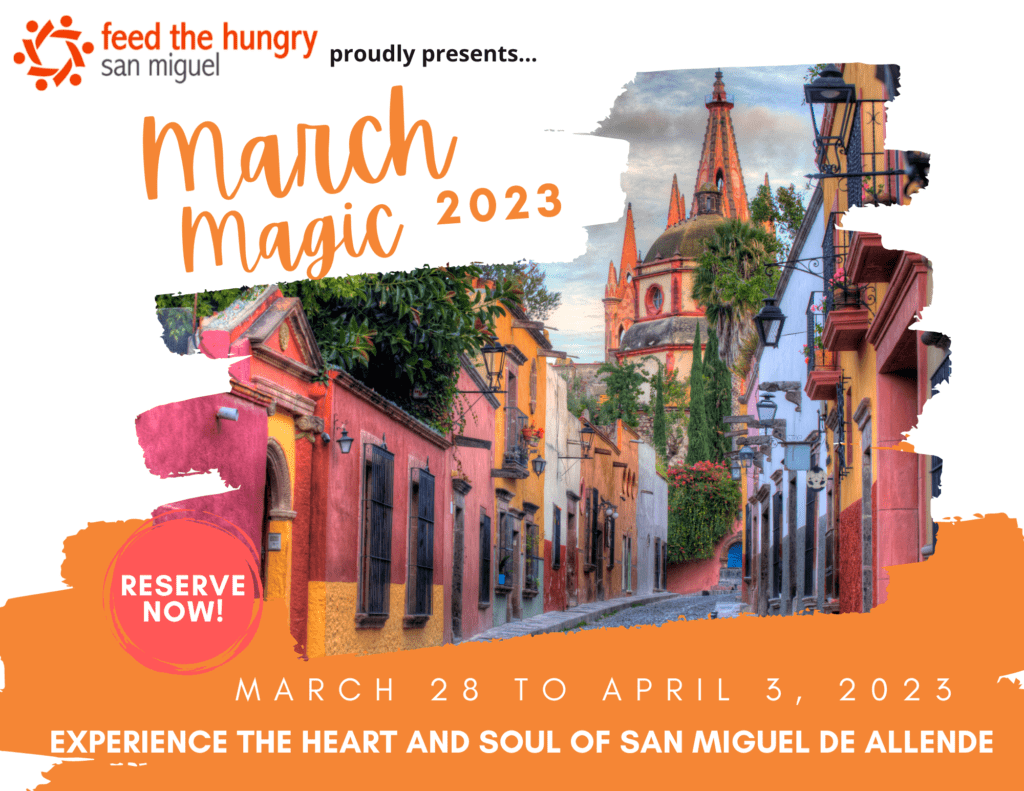 We are thrilled to announce that after a three-year hiatus, our popular March Magic tour will be held in San Miguel de Allende March 28 – April 3, 2023.
San Miguel de Allende has been named, for the sixth time, the "Best Small City in the World" by Condé Nast Traveler magazine. March Magic tour participants will experience the heart of Mexico as an insider, feasting on the rich sights, sounds, and traditions of San Miguel de Allende while contributing to the well-being of children in San Miguel's poorest communities.
Attendees of this exclusive excursion, limited to 20 participants, will enjoy the culture, history, music, and incredible food of this enchanting colonial gem, designated a World Heritage of Humanity site by UNESCO.
This unforgettable experience will include:
Comfortable accommodations in one of San Miguel's beautiful homes and the warm hospitality of hosts who know and love San Miguel and can provide any assistance required. Your hosts are local residents and will provide any assistance required.
In addition to lodging provided March 28 through April 3, the tour includes
Cultural experiences, entertainment, and phenomenal food in the city and the countryside.
Breakfast every morning. Lunch, dinner, or cocktail parties every day in private homes and other venues.
A visit to the rural school and the children you are helping support through your participation in this travel experience.
Special events and tours.
Transportation to all scheduled activities.
Ground transportation to and from Querétaro (QRO) and León (BJX) airports. (Transportation to and from Mexico City International airport can be arranged for an additional cost.)
We recommend arriving in time for the Welcome Cocktail Party on March 28, and staying through the Farewell Party on April 3.
Some of the special events we have planned: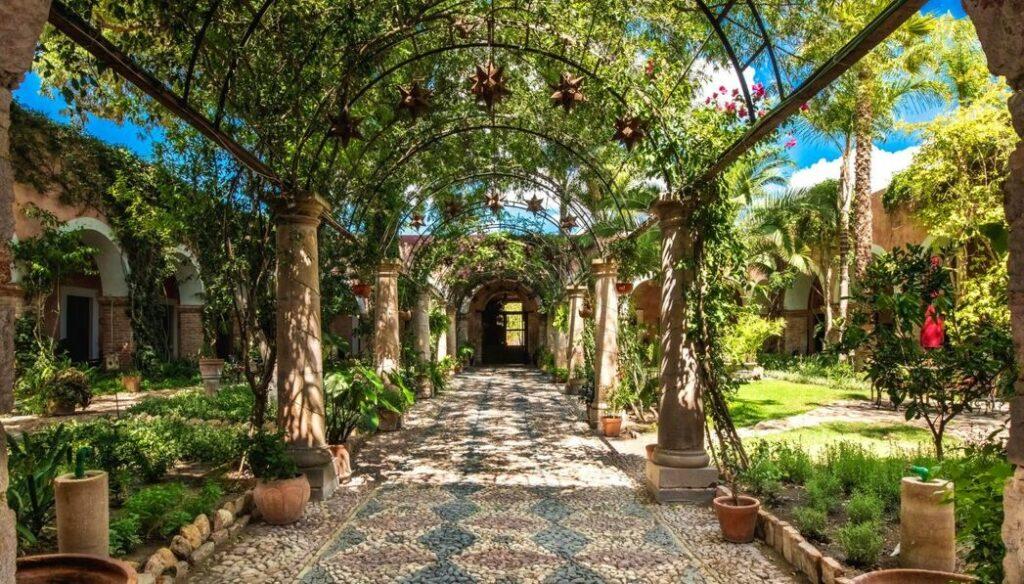 A visit to Dolores Hidalgo, the birthplace of Mexican independence in the 1800s, with tour and lunch at Hacienda de Trancas. The Hacienda, built in 1567, is 40,000 square feet and is one of the oldest buildings in North America. We will explore the rooms and grounds that have maintained their original designs. There are also tropical gardens, orchards, a chapel, and riding stables.
The city is also well known for its Talavera pottery, which has been produced there since the 18th century. We will visit the factory that makes the famous Talavera catrinas, where you can shop for pottery, including their meticulously handmade Day of the Dead figures that embody all the colorful charm of Mexico.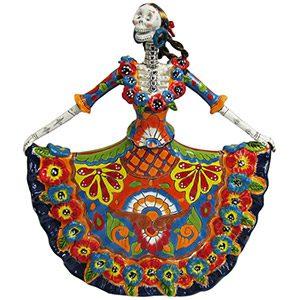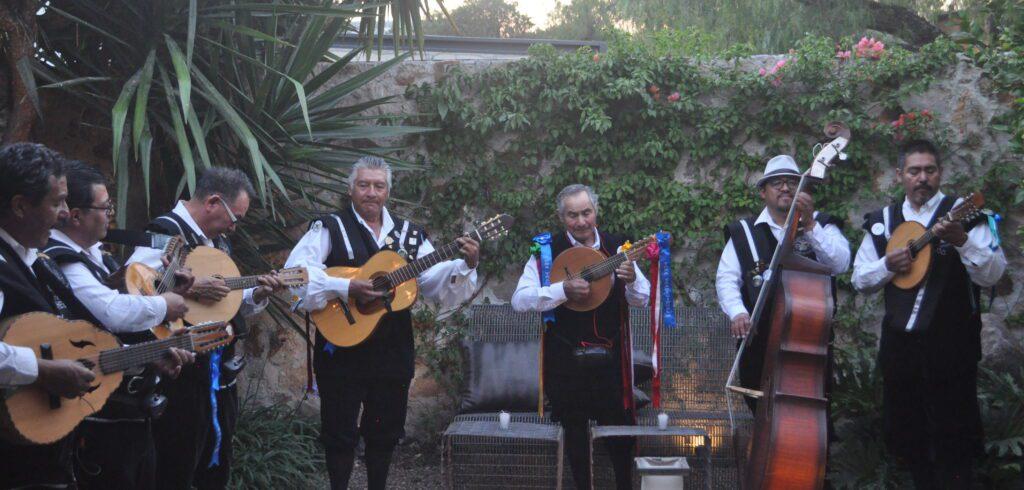 Fabulous food at our favorite restaurants in San Miguel's historic district and in beautiful private homes with live entertainment.
Shopping tour of Ignacio Ramírez and Juan de Dios markets. Enjoy the color and the commerce of everyday life for San Miguelenses
El Pavo Real Vineyard in the countryside of San Miguel with a view of the Picacho Mountains, for an afternoon of food, wine, and mescal, and a special presentation by local cooks from one of our school kitchens.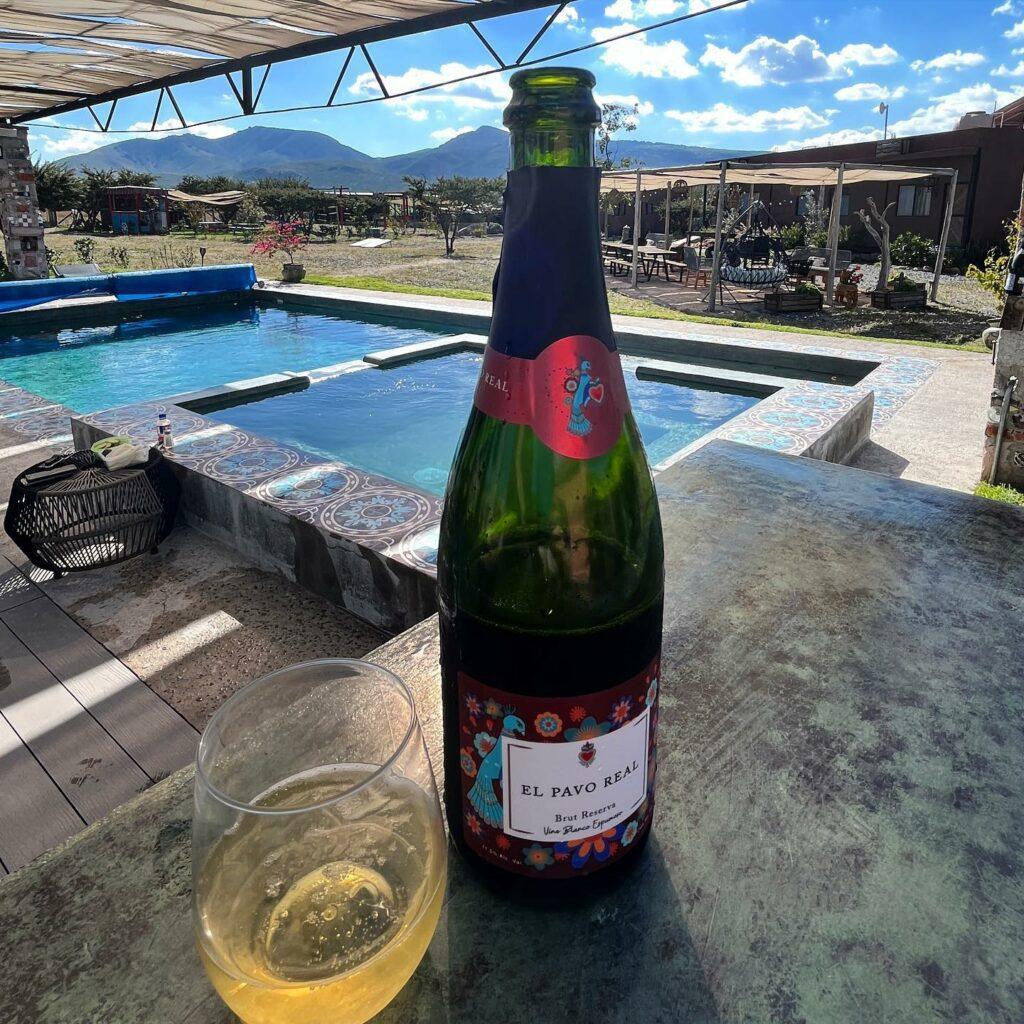 Art Walk at Fabrica Aurora, The Cultural Center of Art and Design. A converted textile factory now houses canvases, sculptures, and artisan products of renowned local artists.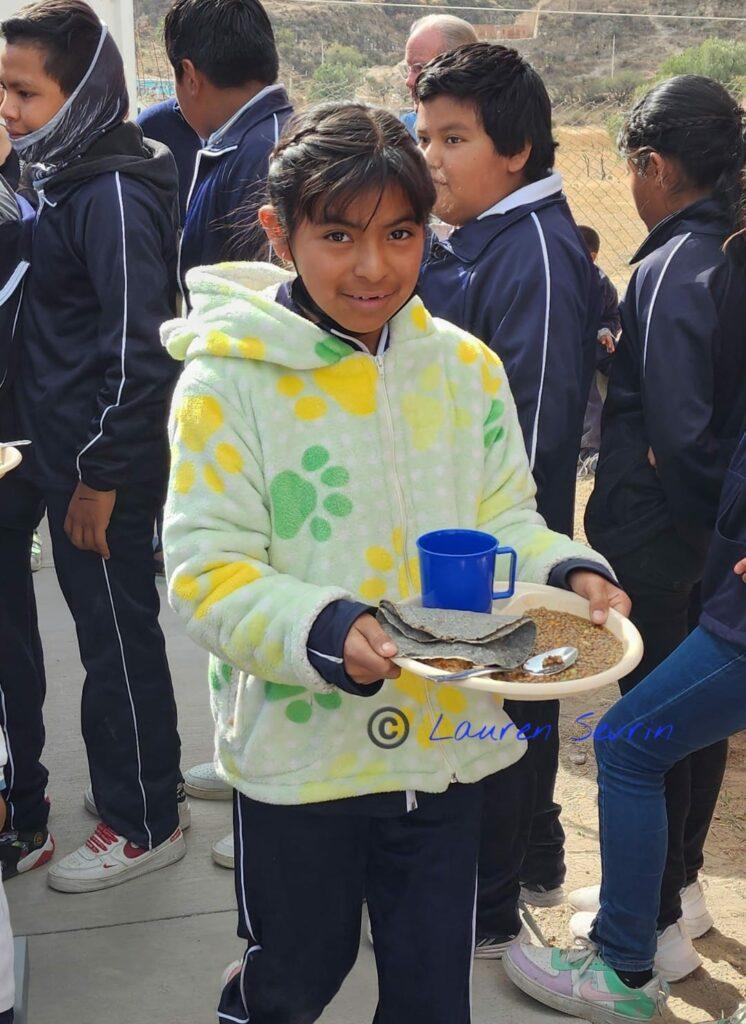 A Visit to a Rural School to meet the children who benefit from your patronage. Previous attendees have said that the school visit was a highlight of the tour, seeing the students enjoying the hot meals we are able to provide thanks to their support.
Winery Tour/Tasting and Lunch at Viñedo Dos Búhos Winery Recognized as one of the best wineries in Mexico, this organic vineyard and family winery produces 100% artisanal wines.
Shopping at Charlie's Artesanías for unique housewares, including elegantly hand-etched Rose Ann Hall glassware.
Note: Itinerary is subject to change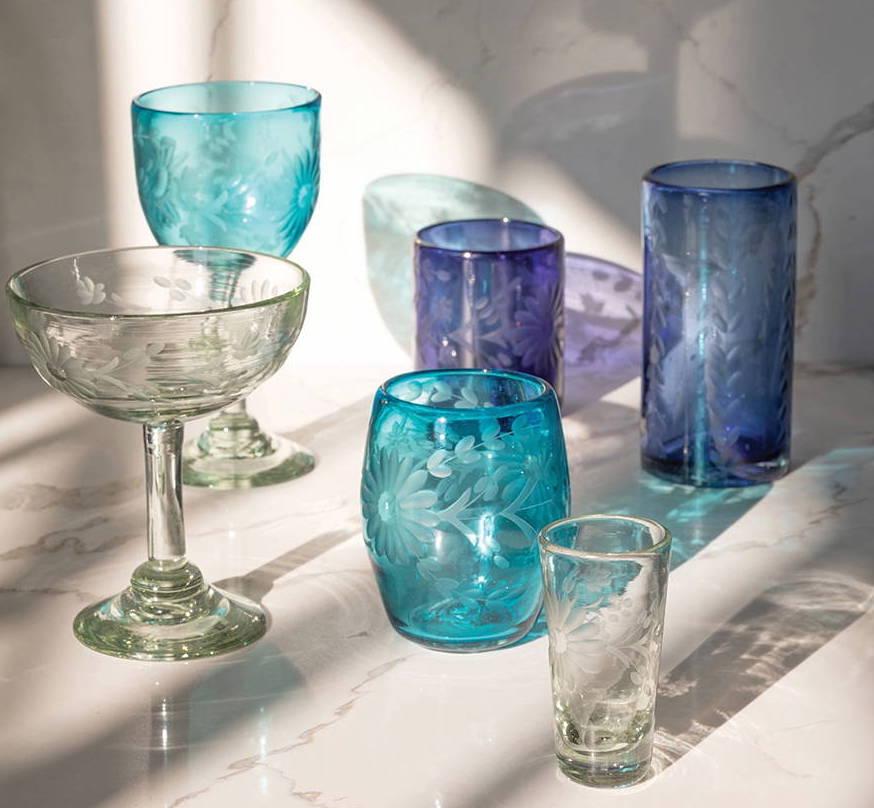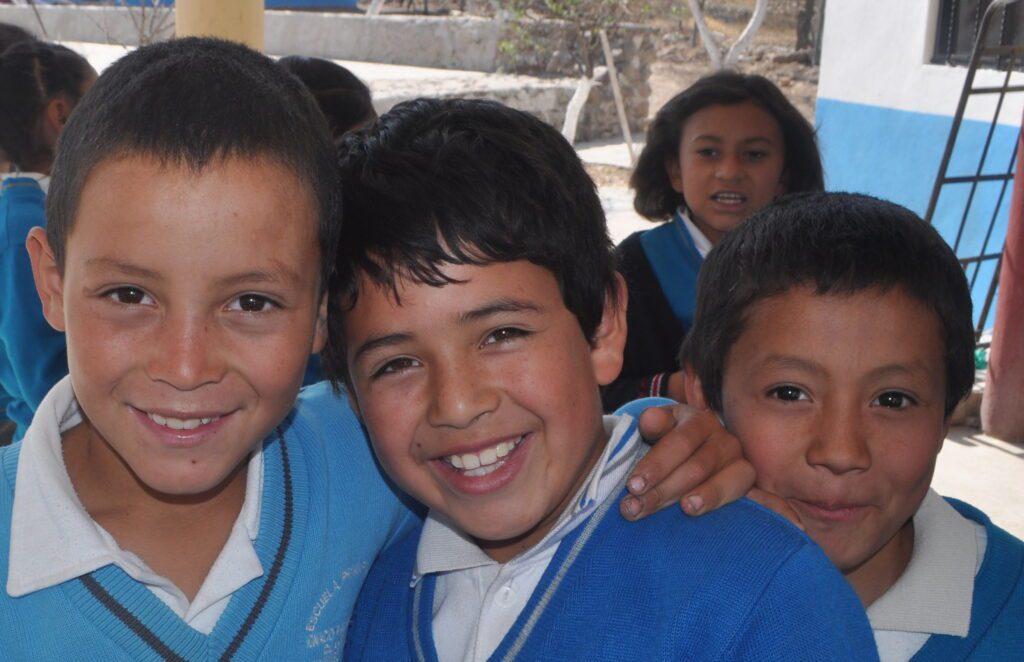 "Feed The Hungry did a top-notch job at designing a special week that you could not experience any other way."
"I was treated like royalty from the moment I arrived to the moment I left. It was so heart-warming to see what this charity is doing to feed needy children and how grateful their families are."
"This experience cannot be forgotten. Seeing the beauty of this historic city and walking its cobblestone streets with expert local guides was a treat."
Cost:
$2,900 USD or the equivalent in CDN per person. 50% is tax-deductible for US and Canadian tax-filers. The tour cost does not include airfare.
Registration:
In order to provide an exclusive experience, attendance is limited to 20 guests.
To register, or for more information, please contact Feed the Hungry Trustee Jonna Stratton: jonna@feedthehungrysma.org.