In late March, when the Public Secretariat of Education announced the closing of public schools due to the pandemic, our school meals program was disrupted as well. We had only two options: stop operating, or find another way to aid the communities we typically support.
The Feed the Hungry team quickly retooled all its activity to distribute food to the families of the children whom we normally serve. Every aspect of operations was affected: food procurement, packaging, delivering, identifying beneficiaries, and more.
Without our usual volunteer packers and drivers, staff workload increased. Vacations were cancelled. Everyone was doing their share, and then some.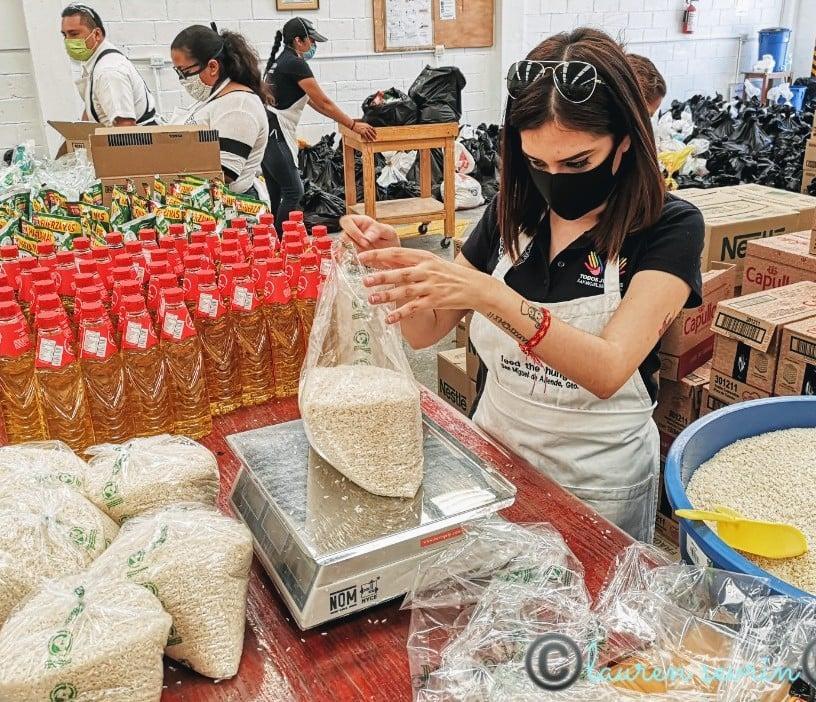 Our Feed the Families emergency response program was up and running by the end of March. Irving Ayala, head of nutrition for FTH, reported, "Everything happened suddenly. Schools were closed; there were no services. We had to stop doing what was working. We keep a registry of the students who receive food, but not the mothers. We raised the idea of supporting them at home and began the challenging task of assembling a list of parents. This is how we began to organize the mothers to receive food deliveries for their communities."
Coordination with the Presidential Municipality, through the Dirección de Cultura y Tradiciones, garnered support for the operation; the city provided trucks and drivers to help with the distribution of food pantries in each community. Until August, the city also provided volunteer packers. We are currently supporting this activity with our paid cooks and volunteers from the communities.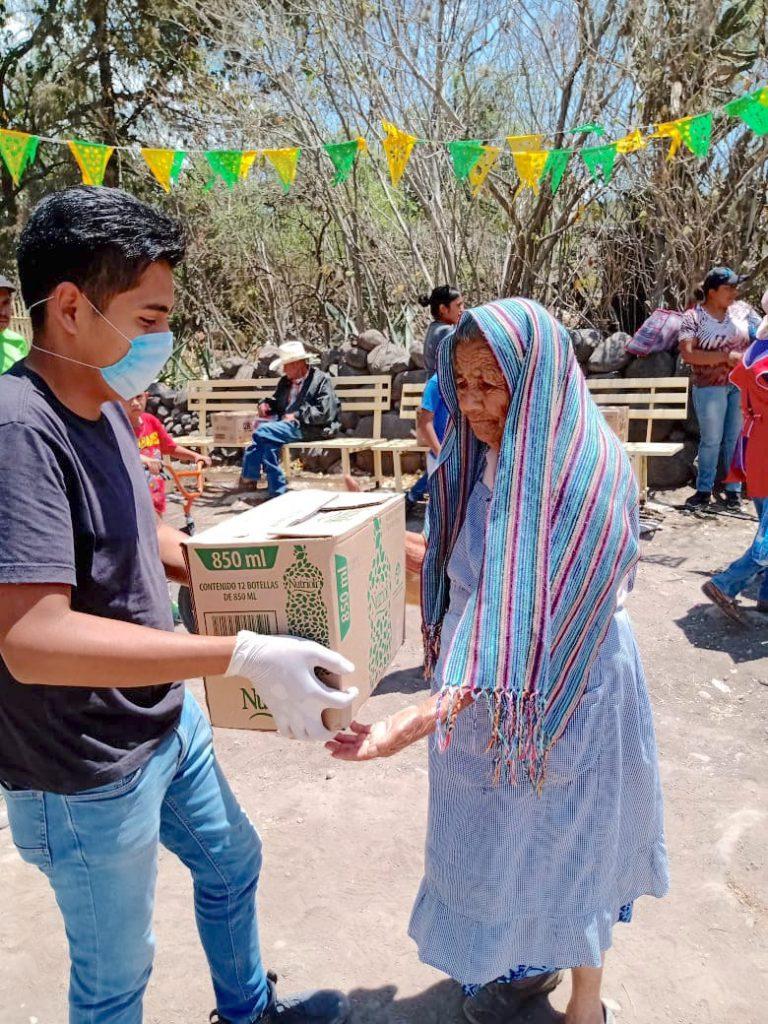 The operation is going strong. Every morning more than 5 tons of food are loaded on our trucks and sent out to visit a rotation of the communities we serve. Weekly deliveries of food pantries now provide critical nutrition to children and adults in need. Each 12-kilo food pantry has enough nutritional value for a family of 5 to make up to 10 meals each day for 14 days. Smaller sized bags of 5 kilos are delivered for the elderly and smaller families. Basic cleaning supplies are also provided.  
| Timeframe | Food pantries delivered | Equivalent number of meals | Total weight | Families benefited |
| --- | --- | --- | --- | --- |
| March 30 – October 3, 2020 | 448,540 | 5,688,130 | 488 tons | 4,510 |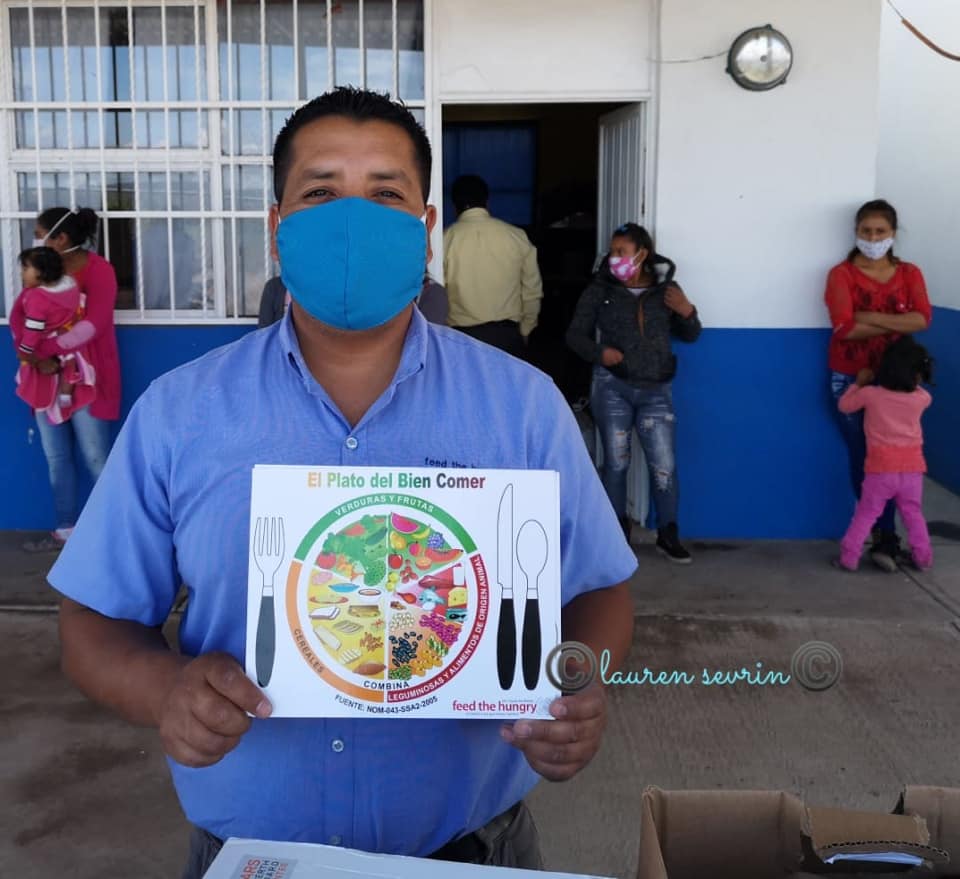 FTH nutritionists and chefs are also providing instruction on preparation of the ingredients and safe hygiene practices as they visit the communities. Some of topics discussed are A Clean Kitchen, Proper Equipment (masks, gloves, aprons), First Aid, and also Hand-Washing Techniques.
Schools in San Miguel de Allende are now in session, but through distance learning only. Because children are not receiving meals through our school kitchens, and parents are still reeling from job losses, we are continuing our Feed the Families emergency operation. It is uncertain when this program will end, but until we are able to resume the school meals program—or we simply run out of funds—we remain committed to providing critical nutrition for more than 4,000 families.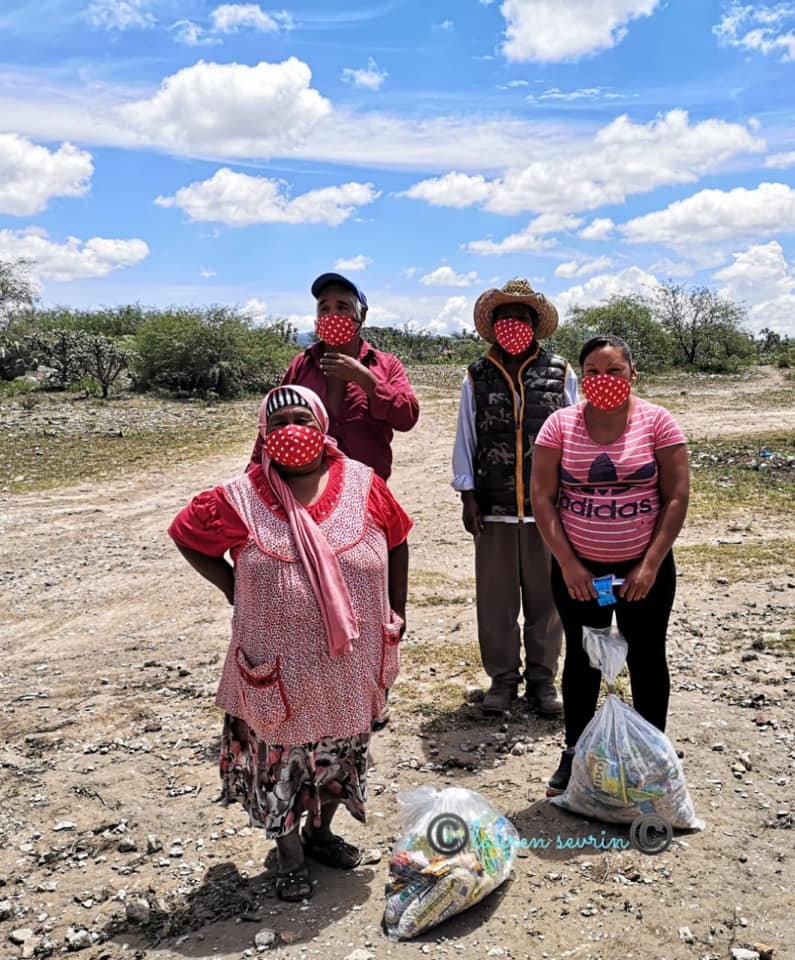 The cost and logistics to run this operation have presented the biggest challenges that we have faced in our 35 year history. Food packages alone cost close to $130,000 USD per month. Your support is enabling us to feed more than 20,000 people affected by the crisis.
"We see the impact to our communities, and the tears of gratitude on the faces of people who had not known where their next meal was coming from. These families now depend on our bi-weekly food deliveries and knowing this gives meaning to all the hard work and risk involved in carrying out this plan," says Trustee and Program Coordinator Joan Nagelkirk."
You can follow our progress and view videos, photos, and updates on our  Facebook page.
Thank you for your support and encouragement—we couldn't do this without you!