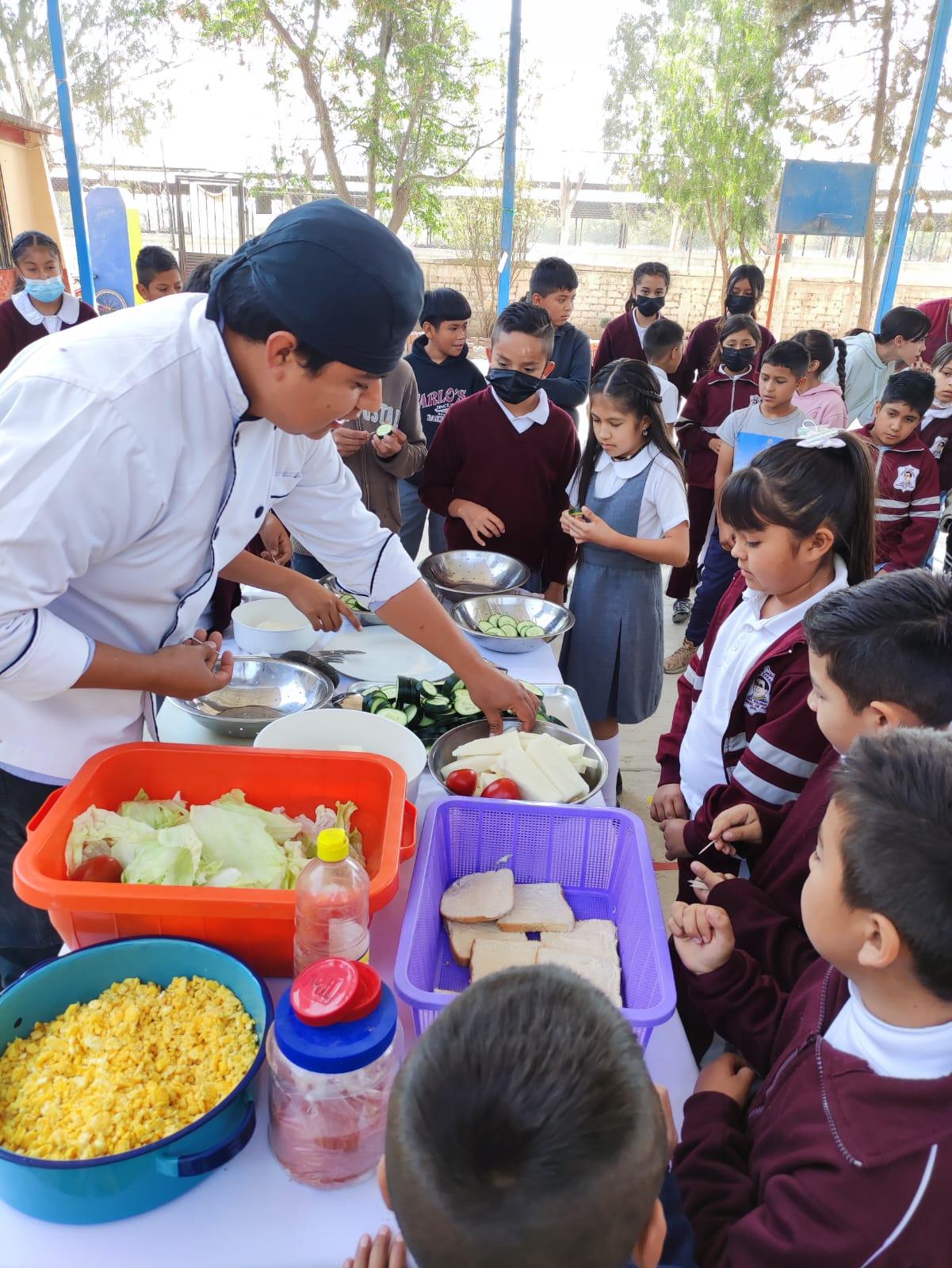 For several years, Feed the Hungry San Miguel has offered educational workshops to the staff of our school kitchens and the parents of the children in the communities that we serve. Now we have developed cooking classes specifically for children, to help them learn about nutrition and healthy meal preparation. The classes not only instill healthy habits at a young age, they also make for a family bonding experience.
This idea began when a school principal from the elementary school in Pantoja asked if we could design a "hands-on" workshop for the children, and put into practice the theory behind the Healthy Eating Plate. "We teach them to prepare easy snacks, and even desserts, with little or no sugar, and that require little parental supervision. We make it fun and the kids realize that they don't need expensive ingredients to make something healthy and delicious, not to mention nutritious," commented program manager Chef Pedro Velazquez. The principals are happy that the kids are learning these skills, since many parents are still at work when the kids return home after school.
Throughout this year, the simple yet motivational workshops have been taken to several communities, including Montecillo de Nieto, Palmillas, Pozo de Balderas, and Tres Palmas, where children have learned to make fresh salads, fruit kabobs, cucumber with jicama pops, and more. The workshops have been received extremely well in the communities. This type of education is all new to them, and they get very excited to learn something new. Several other communities are receiving workshops on how to make a heathy sandwich, rice with vegetables, oatmeal pancakes with beets, and a hotcake mix that includes carrots and bananas. In one of the communities, the children made chef hats out of paper to wear while learning.
During the month of June, the kindergarteners from the Galvanes community were taught how to make a fruit kabob. "The parents help with slicing the fruits, so the activity becomes something they can do at home and create memorable moments with their families,"  said Chef Paola Sanabria. 
For the rest of the year, a plan is in place to give these cooking workshops for kids in two communities each month, until all 35 schools and communities where we operate a kitchen are reached.