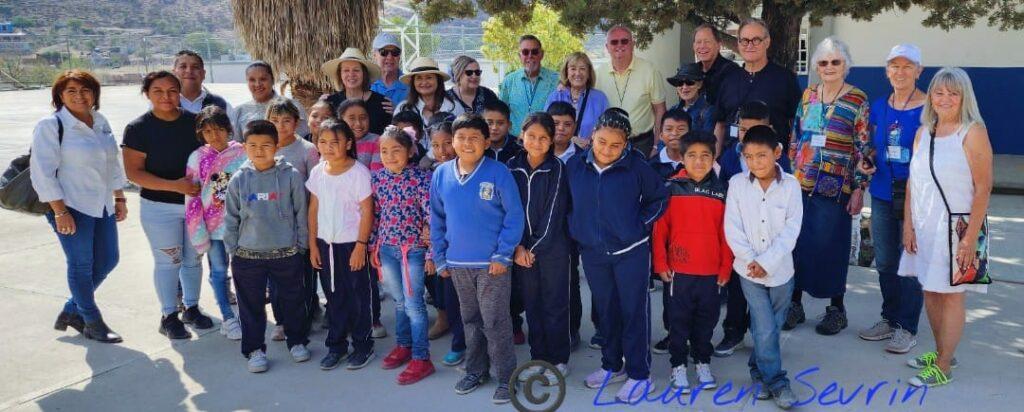 Feed the Hungry San Miguel recently hosted guests of our popular "March Magic" tour, held March 28 through April 3. Attendees got to experience the wonders of San Miguel de Allende and surrounding areas, as well as the kind of transformative work we are able to do thanks to the funds raised by the event.
Tour participants were lodged at Casa San José, a beautifully restored 18th-century hacienda in the heart of the historic district, and enjoyed cultural experiences, entertainment, and phenomenal food in the city and the countryside, all while contributing to the well-being of needy children.

A highlight of the tour is always the visit to a Feed the Hungry school kitchen. This year our guests journeyed to the community of Don Francisco, where our largest and newest 
school kitchen serves more than 400 meals every school day to children in kinder and elementary school. They were treated to a special presentation by the students, and served lunch by them as well!
Some of the attendees also distributed school supplies to students at the La Campana kitchen, which St. George's Episcopal Church of Germantown, Tennessee helps to support.
To be notified of our next "Magic" tour, typically limited to 20 participants, please contact us to be added to the mailing list.