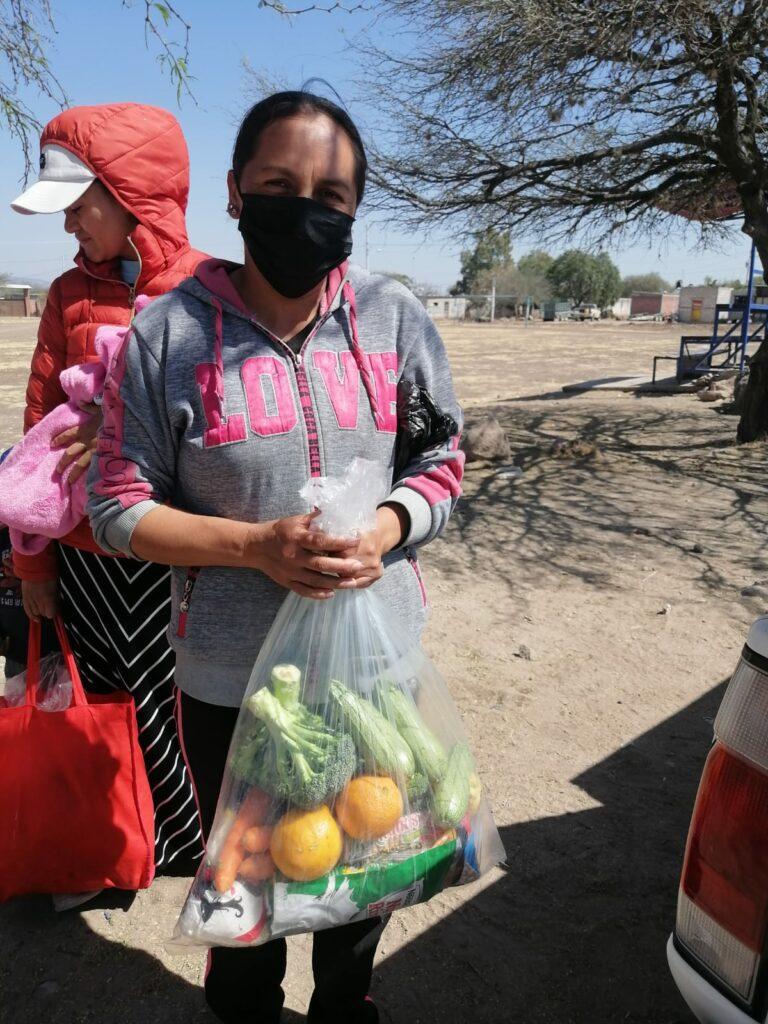 Clavellinas, also known as Coyotes Clavellinas, is one of the most populated communities within the San Miguel de Allende municipality, with 1,425 inhabitants in 296 homes. The average level of schooling is seven years for both men and women, and 56% of the men are employed, while women in the community make up 36% of the workforce.
Feed the Hungry's Long Relationship with the Community
Our school kitchen, opened in 2007, serves meals every school day to 300 preschool and elementary school students.
Our Early Childhood Nutrition program includes 31 families in Clavellinas who receive food supplies twice per month, providing nutrition for children not yet of school age. Workshops for mothers are conducted on topics such as hygiene in food preparation, the importance of hydration, and appropriate food portions for children from 6 months to 3 years of age. Home visits allows our nutritionists to evaluate living conditions and learn about the family eating habits. Mothers receive materials to guide them in preparing balanced meals using the provisions provided by Feed the Hungry.
Our most recent health assessment of the kindergarten and elementary students receiving school meals revealed that 70% of the children were at a normal weight for their age. This is a promising improvement, as results from assessments in previous years showed a high incidence of underweight children. We are also seeing fewer instances of overweight.
To maintain good results such as these, it is important to continue providing school meals, food for children too young to attend school, and nutrition education for the mothers. Otherwise, it is too easy for children to relapse into poor health conditions during this critical state of their development.
Are You the Clavellinas Kitchen Angel?
A Feed the Hungry San Miguel "Kitchen Angel" is an individual, family, group, or organization that makes a three-year commitment to support a specific school kitchen. Sponsorship of a school kitchen provides supporters with a more personal connection to where their donations go. It is also a great way to do something meaningful as a family, groups of friends, or coworkers. As a Kitchen Angel, you will receive progress reports on your sponsored school and, if you like, a tour of the school, where you can meet the children who receive meals thanks to your generosity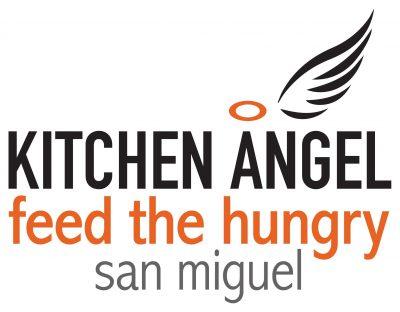 Kitchen Angels presently support the school meals program for fewer than half of Feed the Hungry's 35 school kitchens. The kitchen in Clavellinas needs a sponsor—could that be you? Your support for this currently unsponsored school will enable us to continue to serve the community, and to also extend our reach to open a new kitchen in an unserved community. To learn how you can become a Kitchen Angel, email contact@feedthehungrysma.org.